Marketing Manager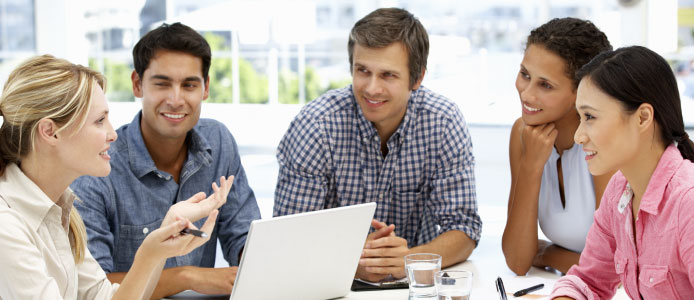 Is marketing your passion? Are you looking for a company where you can use your experience and talent to expand your career and launch amazing products that make a difference? Come join us!
Who we are: The only Integrate Packaging Management (IPM) Solution provider that is committed to innovation and collaboration to achieve total compliance and zero defects for our clients. We have a patent technology and wealth of real world experience that separates us from the competition.
Responsibilities:
In the Marketing Manager role you will be responsible for successfully creating, maintaining, and delivering marketing and promotional material, as well as creating and executing marketing programs that support our corporate strategies and business objectives. Some of your main responsibilities will include:
Create, write and edit product case studies, white papers, literature, newsletters, web content, direct marketing and internet marketing
Build and effectively communicate our corporate identity, branding, domain leadership, value proposition, and unique offerings in the marketplace
Develop and execute PR campaigns, news releases, product announcements, studies on market conditions, client surveys, competitor data analysis, and industry penetration strategies
Measure and analyze the effectiveness of all marketing efforts and make adjustments and alignments to help meet our revenue objectives
Evaluate, recommend, plan, execute and participate in marketing and industry events
In order to be successful in this role you will need:
Bachelor's degree in Marketing and/or Communication. Master's degree (M.S. or M.B.A.) desired
4-7 years of hands on agency and/or software, healthcare industry experience
Expertise in new media, Internet and social media strategies and execution, with a portfolio demonstrating successful track record of deliverables and marketing success
Superior writing, editing and presentation skills and the ability to demonstrate versatility in marketing execution
We Offer:
enLabel® is an equal opportunity employer that offers a business-casual, fast paced environment with an opportunity for development and growth. Our total rewards include a highly competitive compensation and benefits package including medical, dental, 401K, life insurance, flexible spending account, as well as paid time off.
In order to be considered for this position, please send us your cover letter and resume at hr@enlabel.com referencing this position and where you found out about us on your email subject line.
Necessary Skills:
Writing, Editing, Presentation, Marketing Execution