Graphics Design Engineer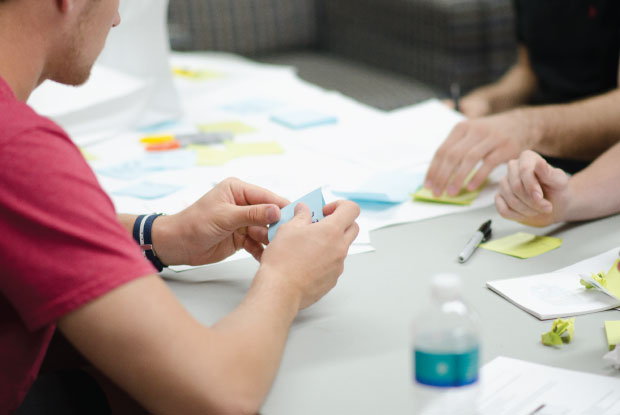 We are looking for your passion, talent and creativity.
Come join enLabel and be a part of an exciting and growing venture! We are prepared to offer an amazing road map for personal development, career growth and financial success, to creative, highly motivated, and reward driven software professionals who will bring incredible value to our new product development and R&D team.
enLabel is the world's only provider of Integrated Packaging Management (IPM) Solution. We are committed to creating amazing products that make a difference. Our products make complex packaging simple and compliant for our global clients.
Responsibilities:
Participate in the full development life cycle of enLabel®'s Computer Aided Design platform for packaging
Develop new 2D and 3D modules, enhancements to existing programs, and new products using C++ and MS development technologies
Create software requirements, configuration and design specifications
Create logic flow and process diagrams and documentation for all aspects of the product life cycle
Maintain existing programs, solve and fix technical issues for client applications and product platforms
Execute and manage deployments, solution configurations, upgrades, migrations, and integrations including writing scripts to upgrade systems and migrate data
Provide pre and post-sales technical support for our global application
Participate in and contribute to the validation and testing of our software products and client solution deployments
Interface with project managers and clients on a as needed basis
Qualifications/Skills:
Bachelor or Master Degree in Computer Science or Mathematics
3+ years of proven expertise in developing design, authoring, 2D/3D CAD software using C++, in MS development environment, interfacing to MS SQL databases and XML based data
Experience in using C#, ASP.net, AJAX , SOAP technologies, MS Silverlight, HTML, and CSS is preferred
Must have strong analytical and technical skills, talent and expertise for methodical problem solving
Exceptional verbal and written communication skills
Ability to work and add value both individually and as part of a team
We Offer:
enLabel® is an equal opportunity employer. We collaborate and deliver results while having fun in doing what we do. We work in a business-casual, fast paced environment and provide our team an incredible opportunity for learning, personal development, career growth and high financial rewards. Our on-boarding program includes a highly competitive compensation and benefits package, including medical, dental, matching 401K, life insurance, educational assistance, holidays, vacation and much more.
Necessary Skills:
C++, C#, ASP.net, AJAX, HTML, CSS, XML, SOAP technologies, MS Silverlight, MS development environment, MS SQL databases